Publication -

Factsheet
Legal traineeships
Published

10 January 2019

Part of
Information and how to apply for the Government Legal Service for Scotland traineeship programme.
---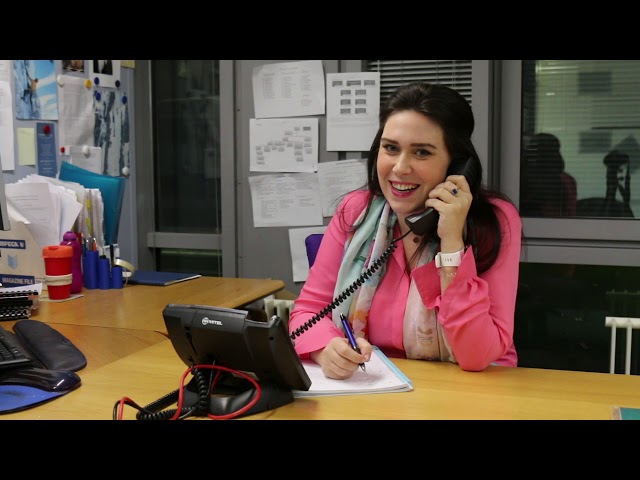 Each year a number of 2 year legal traineeships are made available offering the opportunity to work within the Government Legal Service for Scotland (GLSS).
The GLSS traineeship
What to expect from a traineeship with the GLSS
A traineeship with the Government Legal Service for Scotland (GLSS) offers a unique and stimulating start to your legal career, working right at the heart of government.
Our traineeships are one of the most varied and rewarding available, offering opportunities for trainees to be involved at the cutting edge of public law. We deal with big questions, the answers to which determine the future of Scotland and the UK and have a tangible effect on people's lives.
You can expect your training to cover a wide range of legal work from core professional areas – like contract, employment, litigation and public and administrative law – to specialist advisory work for the Scottish Government and associated agencies. Trainees can also expect to become familiar with the development, drafting and implementation of new legislation, which are core elements of the work of the GLSS and unique to working as a government lawyer.
You will typically work in four different seats, each lasting six months, perhaps with the opportunity to go on secondment to a private sector firm or the Scottish Parliament in your second year to gain legal experience working outside of government.
Throughout your traineeship you can expect to be supported by your colleagues, line manager and our dedicated Trainee Committee which provides strategic oversight, planning and management of our trainees and their traineeship path. You will be part of the civil service and your work and experience will reflect the Scottish Government core values:
we act with integrity

we are inclusive

we are collaborative

we are innovative

we are kind
We are, at present, trialling a hybrid working approach, with trainees and lawyers adopting a mix of home and office working.
Hear from some of our current trainees about their experiences in these blogs.
Why choose us
One of the main things that sets us apart is the opportunity that GLSS trainees and lawyers have to move between different and very diverse areas of work over the course of their careers.
Every trainee is a valuable member of the team and will be given their own projects to work on, with a strong network of support and training. This could involve giving formal advice to Ministers, drafting subordinate legislation, or working on high-profile litigation. As a GLSS trainee you enjoy the balance of undertaking complex, challenging legal work in a kind and supportive environment, making our traineeship one of the best in terms of preparing you for life as a qualified lawyer.
Along with your legal work there are opportunities to get involved in some of our many cross-office and cross-government networks, including a Wellbeing Network, Diversity and Inclusion Network and Social Group.
As a GLSS trainee, you will also enjoy the benefits of working for the civil service, including:
Holidays and leave:
25 days of annual leave, rising to 30 days after four years' continuous service, should you stay on with us after your traineeship

11.5 days of public holidays in addition to annual leave

maternity, paternity, adoption and shared parental leave at enhanced rates after a qualifying period

up to six days paid leave for volunteering

paid and unpaid special leave to deal with domestic issues, and undertake a range of public duties
Flexible working:
we consider requests for flexible working, including part-time, part-year and compressed working. Any such requests will be considered alongside business needs and the need to meet law society requirements

a flexi-time system allows you to manage your daily and weekly working hours to support a healthy work/life balance

we are trialling hybrid working to allow staff a mix of home and office working, subject to business needs
Pension:
generous Civil Service pension scheme

learning and development that is tailored to your role
Travel:
cycle to work scheme – make tax savings on the purchase of a bike to cycle to work

season-ticket loans for your travel to work
Employee discounts:
access to an online portal to access a variety of instant savings for free
What we are looking for
Our GLSS traineeships are suited to law students or graduates who have a particular interest in public law and public service.
The political environment is ever-changing and, as such, the nature of the work can be fast-paced and dynamic. That means we need trainees who are adaptable, flexible and able to respond to the issues of the day.
In terms of academic requirements, you must have an LLB in Scots Law from a provider accredited by the Law Society of Scotland. You must also have, or realistically expect to achieve, an honours degree - this could be your LLB if you have completed it to honours level or, if not, then it could be an Honours degree in another subject - or be able to demonstrate other evidence of strong intellectual ability, for example a post-graduate degree or under-graduate year prizes. We also require you to have completed the Diploma in Professional Legal Practice by the time of starting your traineeship.
Our commitment to diversity and inclusion
Here at the GLSS, we are committed to having a diverse and inclusive workforce and ensuring that diversity and inclusion remains at the heart of how we operate, including how we recruit and train new lawyers.
We want our appointments to reflect the people of Scotland and welcome applications from under-represented groups. We've run "taster days" in the past, which are specifically aimed at raising awareness of our traineeships among law students who are disabled or come from minority ethnic or socio-economically disadvantaged backgrounds, and we plan to organise similar events in future.
The government also runs a number of staff networks, including networks for under-represented groups, for colleagues to meet others and share experiences.
The practicalities
We usually take on between six and eight trainees per year, many of whom go on to secure permanent posts on completion of the traineeship.
Traineeship adverts usually go up on the Work for Scotland website at the start of the year, for posts starting in September of the following year. We want to make sure that the practicalities of the application and selection process don't get in the way of anyone being able to show their full potential. Therefore if you require any reasonable adjustments you can speak to a dedicated member of our team about what you need to perform at your best. Any reasonable adjustments put in place throughout the application and selection process will be agreed with you in advance.
Find out more about our application process.